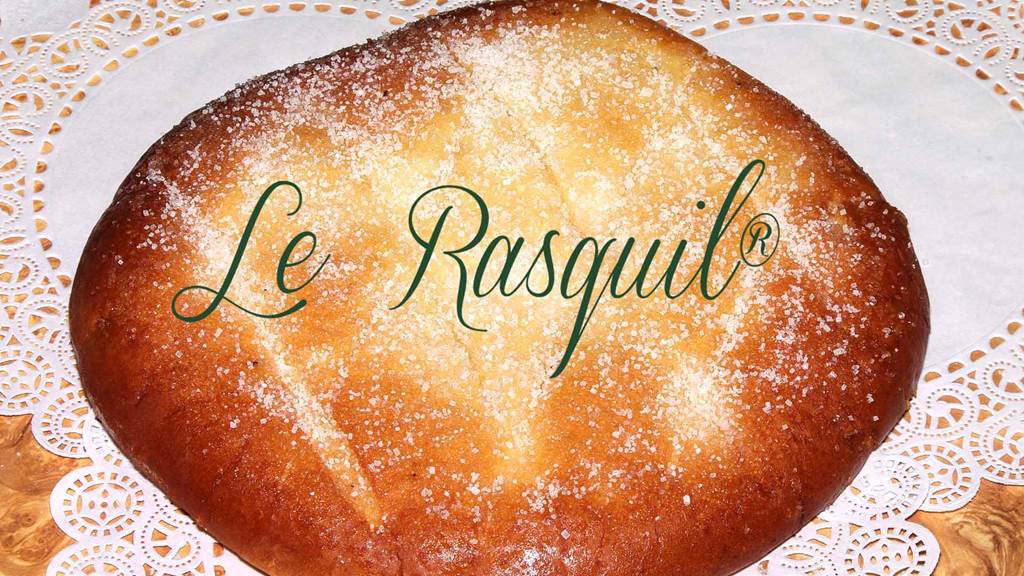 Description
Our Artisan shop "Les Gâteaux de Mamie Rose" in CASTELSARRASIN in the Tarn et Garonne offers delicious pastries of yesteryear including the delicious Rasquil of which we hold the brand and the unique recipe for you to enjoy!
Rasquil is a brioche cake created in Saint-Nicolas de la Grave. It is a pastry flavored with natural lemon zest, which for ten years had disappeared from the markets. This inexpensive cake is made entirely from natural products.It is a real resurrection for this pure local product which was very appreciated by young and old and which is now regaining its letters of nobility. The Rasquil brand and recipe have been taken over by "Les câteaux de Mamie Rose", 3 place des Belges, in Cawstelsarrasin and registered with the INPI. Mr Gascq offers it in his shop in Castelsarrasin or in the markets.
Spoken languages : French
/* col-6_sm-12 */ ?>
Opening
Every day throughout the year.
Closed on Monday.
Location